Simple capture -Screen capture + box.net integration
Take screenshots and imediatly share them using box.net services. After taking a screen capture the image is mediatly uploaded and the share link is pasted into the clipboard. Optionaly you can upload any file to the box.net account. In this dialog you set your box.net account details..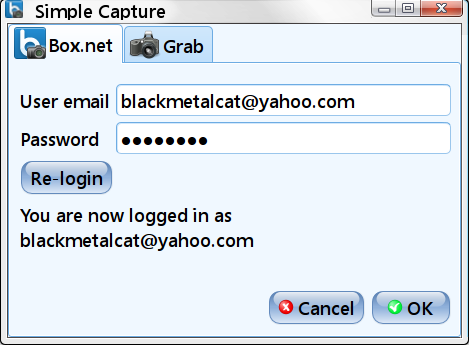 In this dialog you set your preferences.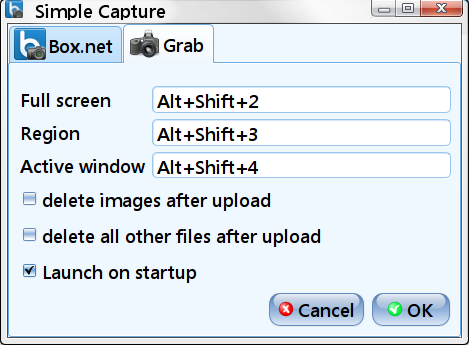 The context menu for accesing the functionality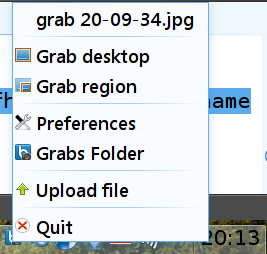 By clicking the tray icon you can show the progress of the current upload

Download
Download the application by clicking on the download link
http://www.box.net/shared/0mmou19jkz
This application is in development and some bugs can appear, please report themat the email simion314@gmail.com Please include the operating system and if you use a multi monitor setp please give details about it.